Happy First Mothers Day: Make the first Mother's Mother's day of a new mom by wishing her with First Mother's Day quotes, wishes, and messages. A new mother is experiencing several new and unique feelings that were not a part of her life before. If you are a new mother too, you might need words of courage and good luck. For bucking yourself up, read our First Mother's Day quotes for me and know that you will be an amazing mom.  First Mother's day is special for new dads too. Wish your wife her first Mother's Day with our lovely First Mother's Day messages from her husband.
Your baby wants to wish you a happy Mother's day too, that's why we have written the first mother's day messages from the baby to express your baby's feelings for you. And for more precision, you can find first Mother's day wishes from a son and daughter too. Try your best to make your Mom's day special for her.
First Mother's Day Messages From Husband
Dear lovely wife, I wish you your first Mother's Day. May this day bring you the courage and patience to become the best mom for your kid.

You are the perfect wife and I hope that you will be a perfect mother too. Happy first mothers day!

I knew you'd be an incredible mom, but you've already exceeded my expectations.

Hey sweetheart, I know things would be hard for you right now; being a mom for the first time is challenging. But I promise to support you through every hurdle. Happy first mothers day!

I am satisfied to have you as the mother of my children. I know you will bring them up just like yourself.

I didn't think I could possibly love you more—and then you gave us a baby. I love you more than I can find words for.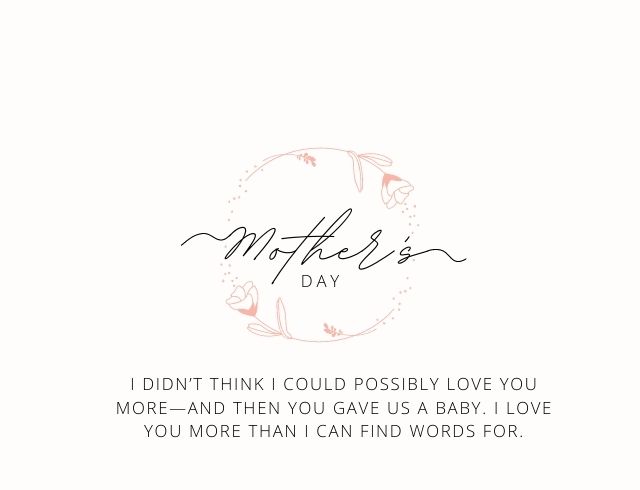 Also See: Mothers Day Quotes 2023
Happy First Mother's Day from the luckiest guy on the planet.

Somehow, when you became a mom, you became even more beautiful. I love you.

I don't know what I did to deserve you and our awesome kid. Happy first mothers day to you!

I have no idea how you do all the things you do. Thank you for being such a bad@ss wife and mother.

I know I don't say this enough, but you're an amazing wife and mama, and you've brought more love and joy to my life than I ever thought possible.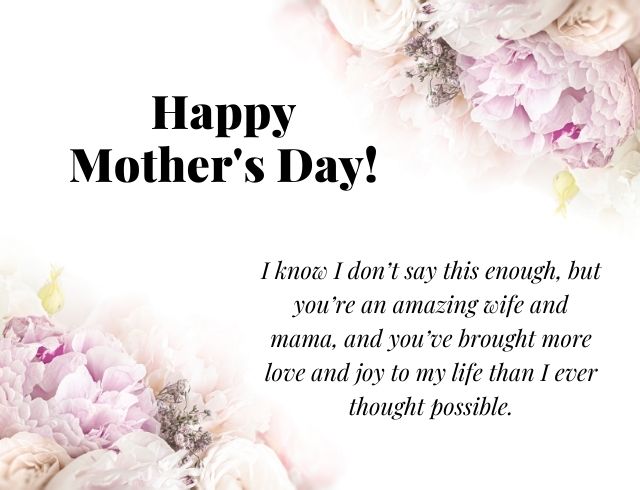 Also See: Happy Mothers Day GIF 2023
First Mothers Day Quotes From Son/ Daughter
Being the daughter of such a beautiful and amazing mother is an honor. Be ready to get amazing Mother's Day surprises today.

Blessed are those kids who have a mother waiting for them at home. And fortunately, I am blessed.

Happy 1st Mother's Day to beauty with brains mother. May your day be as beautiful as you are.

May your mornings be easy and nights peaceful; May you always shine bright in the period of this first motherhood.

Dear daughter, it's time for you to enjoy the motherhood you embraced with the birth of your kid. You are rocking the 'momming' job. Happy first mothers day!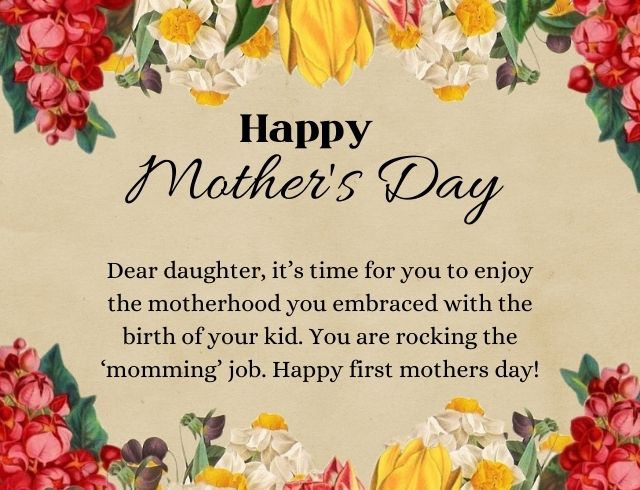 Also See: Happy Mothers Day Images 2023
First Mother's Day Messages From Baby
Dear Mom, I may not be able to wish you your first Mother's Day in person but I assure you I will when I grow up.

You are my perfect playmate and companion. We are the best mom-baby pair ever.

Thank you Mom for bearing me every day and every moment. Your patience will surely be awarded.

Hey Mommy, you are my first love and will always remain so. I can never love someone more than you.

Sorry about all the poop and no sleep. Love you, Mommy! Happy first mothers day!

I'm gonna be a pretty great human—because I have a pretty great mommy.

Happy First Mama's Day to my beautiful mama.

Someday, I'll be able to thank you for being such a great mommy but for now, I'll just keep being really cute for ya!

You make me feel safe and warm and happy—thank you, Mommy!

You live in my innocent heart and I wish you a Mother's Day full of love and peace.

I couldn't have a better Mommy than you.

You make me feel loved, safe, and happy all the time.

Congratulations on embracing Motherhood perfectly. Happy 1st Mother's Day to the bravest mother ever.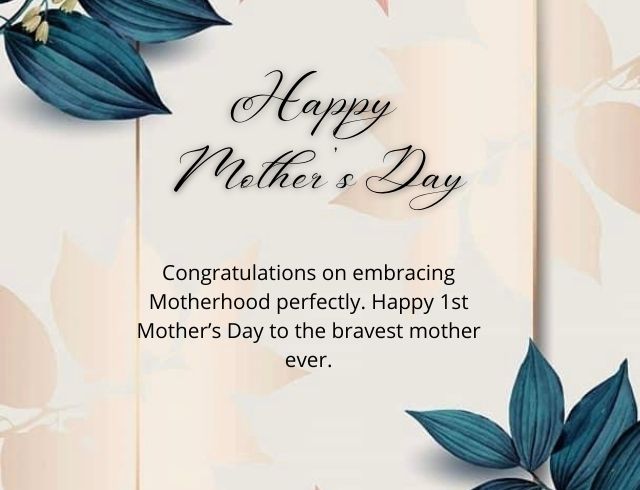 Also See:  Mothers Day Bible Verses & Scriptures
First Mother's Day Quotes for Me
I may not be a perfect human being, but I will try my level best to be the perfect mom for my child.

Motherhood isn't easy; it demands all you have. But I know that I will do everything under the sky to be the best mother ever.

Dear me, being a mom won't be easy. So every time you feel like losing your powers, just remember that smile on your baby's face that comes when you take care of him.

This Mother's Day I am a mom too and I am thankful to God for this matchless blessing.

The moment when my first baby came into my arms, I knew that I am no more my previous self now. I am a mother with a heavenly blessing now. I am going to cherish every day of this motherhood.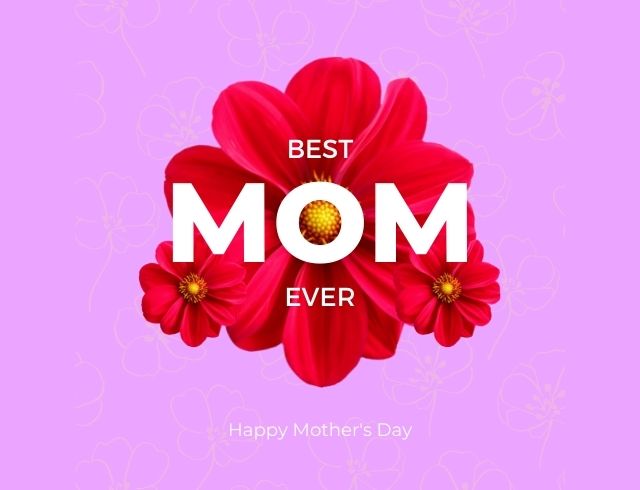 You May Also Checkout: